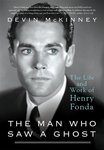 Title
The Man Who Saw a Ghost: The Life and Work of Henry Fonda
Description
The first major biography of the iconic actor Henry Fonda, a story of stardom, manhood, and the American character
Henry Fonda's performances—in The Grapes of Wrath, Young Mr. Lincoln, The Lady Eve, 12 Angry Men, On Golden Pond—helped define "American" in the twentieth century. He worked with movie masters from Ford and Sturges to Hitchcock and Leone. He was a Broadway legend. He fought in World War II and was loved the world over.
Yet much of his life was rage and struggle. Why did Fonda marry five times—tempestuously to actress Margaret Sullavan, tragically to heiress Frances Brokaw, mother of Jane and Peter? Was he a man of integrity, worthy of the heroes he played, or the harsh father his children describe, the iceman who went onstage hours after his wife killed herself? Why did suicide shadow his life and art? What memories troubled him so?
McKinney's Fonda is dark, complex, fascinating, and a product of glamour and acclaim, early losses and Midwestern demons—a man haunted by what he'd seen, and by who he was. [From the Publisher]
Publisher
St. Martin's Press
Recommended Citation
McKinney, Devin. The Man Who Saw a Ghost: The Life and Work of Henry Fonda. New York, NY: St. Martin's Press, 2012.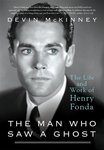 COinS