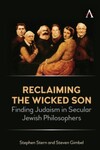 Title
Reclaiming the Wicked Son: Finding Judaism in Secular Jewish Philosophers
Description
Reclaiming the Wicked Son: Finding Judaism in Secular Jewish Philosophers takes the ideas of six well-known secular Jewish philosophers—Karl Marx, Ludwig Wittgenstein, Ayn Rand, Peter Singer, Noam Chomsky, and Judith Butler—and views them through a wide range of Jewish lenses from the Talmudic tradition and prophetic Judaism to Kabbalist approaches, thereby understanding the 20th-century secular thinkers as on-going elements of a living Jewish intellectual tradition.
Jewish Studies as a field focuses on Judaism, but Jewishness is broader than Judaism, and as a result, a number of thinkers who come from Jewish backgrounds are excluded from the discourse in Jewish Studies. The goal of this volume is to act as a bridge between the religious and secular Jewish discourse communities, allowing a more inclusive and more comprehensive account of Jewish thought.
While the philosophers who discussed may not have considered themselves to be Jewish philosophers. But, by reading them Judaically, they can be understood in terms of a more robust historical and intellectual context in which they partake of a tradition to which they are not often connected.
Department 2
Judaic Studies
Recommended Citation
Stern, Stephen, and Steven Gimbel. Reclaiming the Wicked Son : Finding Judaism in Secular Jewish Philosophers. Anthem Press, 2022.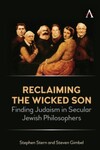 COinS