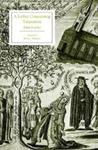 Title
A Letter Concerning Toleration
Roles
Author: John Locke
Editor: Kerry S. Walters, Gettysburg College
Description
A critical edition of Locke's 1689 book, based on Locke's original Latin and its first (1690) English translation. Includes a 40-page Introduction, notes, and appendices of William Penn, Baruch Spinoza, Pierre Bayle, and Samuel von Pufendorf on religious toleration, and selections from the Locke-Proast debates.
Publisher
Broadview Press
Recommended Citation
Locke, John. A Letter Concerning Toleration. Ed. Kerry S. Walters. Ontario: Broadview Press, 2013.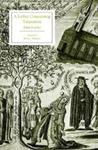 COinS