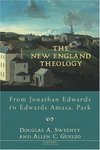 Title
The New England Theology: From Jonathan Edwards to Edwards Amasa Park
Roles
Editor: Allen C. Guelzo, Gettysburg College
Editor: Douglas R. Sweeney
Description
Many recognize the importance of Jonathan Edwards, yet the writings of those who followed in his theological footsteps are less widely known. This collection draws together their key works, making them accessible to a broader audience and providing readers with easy access to an important part of the Calvinist tradition in America. In addition to plentiful selections from Edwards, the volume includes eighteenth- and nineteenth-century works from writers such as Samuel Hopkins, Nathanael Emmons, Harriet Beecher Stowe, Timothy Dwight, Nathaniel W. Taylor, and Charles G. Finney. Their writings have broadly influenced evangelical theology in America, and this collection will be of great value for those interested in the study of Jonathan Edwards and the New England Theology tradition. [From the Publisher]
Department 1
Civil War Era Studies
Copyright Note
This is the publisher's version of the work. This publication appears in Gettysburg College's institutional repository by permission of the copyright owner for personal use, not for redistribution.
Recommended Citation
Guelzo, Allen C. and Douglas R. Sweeney, eds. The New England Theology: Jonathan Edwards to Edwards Amasa Park (Baker Book House, 2006).
Required Publisher's Statement
Used by permission. All rights to this material are reserved.
Original version is available from the publisher at: http://bakerpublishinggroup.com/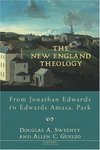 COinS