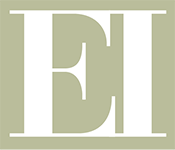 Description
This year the Eisenhower Institute Undergraduate Fellowship Program in studying the past, present and future of United States Space Policy. Learn about the militarization of space, the space race, and origin of GPS, reconnaissance satellites, and how they impact your day-to-day life.
The Militarization of Space faculty panel has been organized by EI Undergraduate Fellows, Emily Costley '14 & Jessica Jozwik '14. This event is co-sponsored by the Interfraternity Council.
The EI Undergraduate Fellows program offers a select group of Gettysburg College students the chance to develop their leadership skills and grow in their knowledge and understanding of public policy. Fellows serve on the Eisenhower Institute's College Advisory Council, act as liaisons for assigned Institute events at both locations, and serve as hosts for campus visitors. Students engage fully in the planning and promotion of specific programs and projects. They are responsible for selecting, developing, and promoting a public policy theme with programming in both Washington and in Gettysburg.
Speakers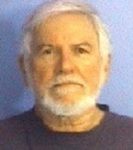 Donald M. Borock is an Associate Professor in the Political Science Department at Gettysburg College as well as the Department Chair for the Political Science Department and the Director of the International Affairs Program. His areas of study include International Relations and U.S. Foreign Policy. He is the author of Learning about Politics in Ireland: An Essay on Political Socialization (1972). He was educated at the University of Cincinnati prior to joining the Gettysburg College faculty.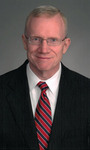 Joel Hillison is an Adjunct Professor at Gettysburg College, in Gettysburg, Pennsylvania. He received his B.A. from Monmouth College in Business Administration and Economics, an M.A. from the University of Oklahoma in Economics, an M.S.S. from the United States Army War College in Strategic Studies and a PhD from Temple University in International Relations. He has been teaching at Gettysburg since 2012 and has been on the faculty at the United States Army War College, in Carlisle, Pennsylvania since 2007.
His research specialization is in security studies and international political economy. Professor Hillison's research focuses on international organizations such as NATO and the European Union. Professor Hillison retired as a Colonel in the U.S. Army after 30 years of federal service and 2 years in the Illinois National Guard. He is a veteran of Operation Iraqi Freedom and Desert Storm and has served in Europe and Honduras.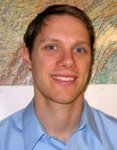 Rutherford V. Platt is an Associate Professor of Environmental Studies, Chair of the Environmental Studies Department, and Director of the GIS laboratory at Gettysburg College. His current research focuses on spatial models of human and ecological systems in the wildland–urban interface, with a particular emphasis on wildfire. He also enjoys hiking, skiing, traveling, photography, and quality time with his two sons.
Preview