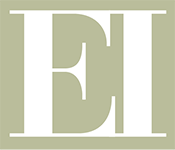 Description
Speaking about his current best-selling book, Who Stole the American Dream, Pulitzer Prize-winning journalist and author Hedrick Smith will describe how America moved from an era of widely shared power and effective bipartisan politics in the 1950s, 60s, and 70s, to today's polarized politics, starkly unequal democracy, and gaping financial inequalities, with a middle class - and a national economy - stuck in a rut. Smith breaks with the conventional explanation that the demise of America's middle class was caused solely be market forces, globalization and new technologies. He sees a political power shift in Washington and wedge economics in the private sector as the main causes, and he lays out an agenda for systemic reforms and political changes based on a revival of grass roots civic activism.
The EI Undergraduate Fellows program offers a select group of Gettysburg College students the chance to develop their leadership skills and grow in their knowledge and understanding of public policy. Fellows serve on the Eisenhower Institute's College Advisory Council, act as liaisons for assigned Institute events at both locations, and serve as hosts for campus visitors. Students engage fully in the planning and promotion of specific programs and projects. They are responsible for selecting, developing, and promoting a public policy theme with programming in both Washington and in Gettysburg.
Speakers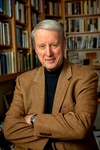 Hedrick Smith is a Pulitzer Prize-winning journalist and author of the current best-selling book, Who Stole the American Dream.
Preview