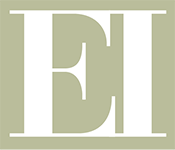 Description
In America's Search for Security, Sean Kay "details the ways in which America's ascendancy to global superpower status was the result of its dueling foreign policy philosophies and forces: an historically expansive idealism balanced with an equally constant realist restraint. Kay also surveys major historical trends in American foreign policy and provides a new context for thinking about America's rise to power from the founding period through the end of the Cold War. It details the post-Cold War rise of idealist foreign policy goals and the costs of abandoning realist roots, analyzing in-depth the wars in Iraq and Afghanistan as examples of what disappointing, if not disastrous, outcomes can befall America abroad when foreign policy objectives are muddled, unclear, and fail to remain grounded in what historically has made America an unquestionable world power."
This event will be held at the Eisenhower Institute's DC office; a reception will be held at 5:30 PM followed by a lecture at 6:45 PM. Free transportation and a copy of the book will be provided to Gettysburg College students with valid ID. For more information, please email ei@gettysburg.edu.
The EI Undergraduate Fellows program offers a select group of Gettysburg College students the chance to develop their leadership skills and grow in their knowledge and understanding of public policy. Fellows serve on the Eisenhower Institute's College Advisory Council, act as liaisons for assigned Institute events at both locations, and serve as hosts for campus visitors. Students engage fully in the planning and promotion of specific programs and projects. They are responsible for selecting, developing, and promoting a public policy theme with programming in both Washington and in Gettysburg.
Speakers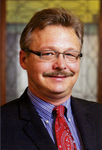 Dr. Sean Kay is the Robson Professor of Politics and Government at Ohio Wesleyan University specializing in international politics, international security, international organizations, and U.S. foreign and defense policy. He is also the Director of the Arneson Institute for Practical Politics and Public Affairs and Chair of the International Studies Program. Sean Kay is a Mershon Associate at the Mershon Center for International Security Studies at Ohio State University and a Non-Resident Fellow at the Eisenhower Institute in Washington, D.C. specializing in international security.
Preview