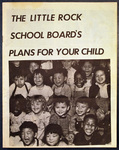 Description
This collection consists primarily of anti-integration propaganda circulated by the Little Rock, Arkansas Capital Citizens' Council (CCC) to Little Rock families, like the Carlands from 1957 to 1962. The contents include newsletters, booklets, business cards, and the police record of Daisy Bates, the National Association for the Advancement of Colored People's (NAACP) Arkansas state president. The propaganda from the CCC provides deep insight into the strained race relations in Arkansas, but also throughout the South as the CCC included newspaper articles from states other than Arkansas. There are also newspaper clippings and photographs that Carland acquired over the years pertaining to interracial relations in the South. These items pay particular attention to the federal mandate to desegregate public schools and the subsequent decision to close public schools in Little Rock from 1958 to 1959.
Special Collections and College Archives Finding Aids are discovery tools used to describe and provide access to our holdings. Finding aids include historical and biographical information about each collection in addition to inventories of their content. More information about our collections can be found on our website http://www.gettysburg.edu/special_collections/collections/.
Collection Size
.22 cubic feet
Publication Date
January 2014
Keywords
Anti-Integration Propaganda, Little Rock, Little Rock Nine, Capital Citizens' Council, National Association for the Advancement of Colored People, NAACP
Disciplines
African American Studies | History | Race, Ethnicity and Post-Colonial Studies | Social History | United States History
Copyright Note
This finding aid appears in Gettysburg College's institutional repository by permission of the copyright owner for personal use, not for redistribution.
Recommended Citation
Dunn, Alexandra L., "MS-156: Integration Crisis in Little Rock, Arkansas Collection" (January 2014). Special Collections and College Archives Finding Aids. Special Collection and College Archives, Musselman Library, Gettysburg College.
Document Type
Finding Aid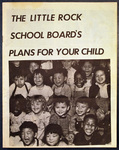 COinS