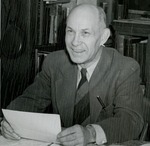 Description
This collection consists primarily of materials related to the professional activities of Dr. Robert Fortenbaugh as a historian and, to a lesser extent, a Lutheran clergyman. Activities represented include Lutheran ministry, publication, review, and requests for published works, speaking engagements, involvement in professional organizations, summer employment at colleges and universities, and communication with former students. His correspondence from 1931 to 1959, and his diary from a trip to Germany in 1933 most fully document his activity as a historian, although the handwriting in the diary is extremely challenging. In particular, the diary and accompanying materials demonstrate Robert's specialized knowledge of religious history as he paid close attention to the Lutheran church in Germany during this period between world wars while also discussing Germany's situation through a historical lens. A card file containing records of services performed, sermons given, and other ministry-related information, mainly from 1914 to 1923, provides insights into Robert's early career as a clergyman.
Special Collections and College Archives Finding Aids are discovery tools used to describe and provide access to our holdings. Finding aids include historical and biographical information about each collection in addition to inventories of their content. More information about our collections can be found on our website http://www.gettysburg.edu/special_collections/collections/.
Collection Size
2 cubic feet
Publication Date
November 2014
Keywords
Gettysburg College, College History, Fortenbaugh, Lutheran Church, John S. Rice
Disciplines
Cultural History | History | History of Religion | Social History | United States History
Copyright Note
This finding aid appears in Gettysburg College's institutional repository by permission of the copyright owner for personal use, not for redistribution.
Recommended Citation
Grace, Faythe, "MS-168: Lena and Dr. Robert Fortenbaugh '13 Papers" (November 2014). Special Collections and College Archives Finding Aids. Special Collection and College Archives, Musselman Library, Gettysburg College.
Document Type
Finding Aid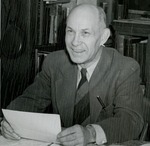 COinS