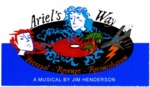 Title
Description
Musician and teacher James G. Henderson, '71 wrote a musical based on Shakespeare's The Tempest called The Tempest, Ariel's Way: A Musical of Betrayal Revenge, and Reconciliation. Written in 2003 and first performed in 2005, Ariel's Way was revised and restaged in October 2010 with professional performers and musicians. This second production was shot on multiple cameras and edited into a high-quality video.
This collection contains, in hard copy and digital form, all visual, musical, and written materials required to produce Ariel's Way. These include the libretto, written scores for piano and conductor, lead sheets for musicians, guidelines for scenic and costume designers, and supplemental audio tracks. Also included are videos of the October 2010 production, and business cards with contact and website information.
Special Collections and College Archives Finding Aids are discovery tools used to describe and provide access to our holdings. Finding aids include historical and biographical information about each collection in addition to inventories of their content. More information about our collections can be found on our website http://www.gettysburg.edu/special_collections/collections/.
Collection Size
.27 cubic feet
Publication Date
March 2016
Keywords
Musical, Shakespeare, Tempest, James G. Henderson, libretto, score, video
Disciplines
Music | Theatre and Performance Studies
Copyright Note
This finding aid appears in Gettysburg College's institutional repository by permission of the copyright owner for personal use, not for redistribution.
Recommended Citation
McKinney, Devin. "MS-192: Ariel's Way" (March 2016). Special Collections and College Archives Finding Aids. Special Collections and College Archives, Musselman Library, Gettysburg College.
Document Type
Finding Aid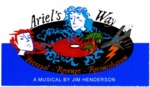 Included in
COinS