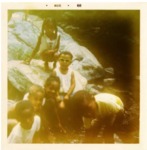 Description
Though small and fragmentary, this collection contains important evidence dating from a crucial historical moment. It is particularly valuable to understanding how Gettysburg College responded to heightened pressures (from within and without) to diversify, engage, and reach across lines of race, economics, and social status.
Included are ephemeral announcements of program activities; inter-office memos; purchase receipts; correspondence between and from program members; questionnaires filled out by community children; and photographs taken at program activities.
Special Collections and College Archives Finding Aids are discovery tools used to describe and provide access to our holdings. Finding aids include historical and biographical information about each collection in addition to inventories of their content. More information about our collections can be found on our website http://www.gettysburg.edu/special_collections/collections/.
Publication Date
October 2015
Keywords
at-risk youth, tutorial service, John Vannorsdall, college students, migrant farm workers, summer recreation
Disciplines
Bilingual, Multilingual, and Multicultural Education | Civic and Community Engagement | Cultural History | Elementary Education and Teaching | History | Inequality and Stratification | Junior High, Intermediate, Middle School Education and Teaching | Social History
Copyright Note
This finding aid appears in Gettysburg College's institutional repository by permission of the copyright owner for personal use, not for redistribution.
Recommended Citation
McKinney, Devin. "MS-186: Papers of the Christ Chapel Community Welfare Program" (October 2015). Special Collections and College Archives Finding Aids. Special Collections and College Archives, Musselman Library, Gettysburg College.
Document Type
Finding Aid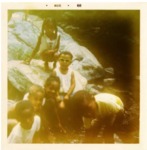 Included in
Bilingual, Multilingual, and Multicultural Education Commons, Civic and Community Engagement Commons, Cultural History Commons, Elementary Education and Teaching Commons, Inequality and Stratification Commons, Junior High, Intermediate, Middle School Education and Teaching Commons, Social History Commons
COinS