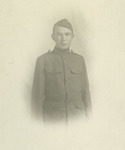 Description
The Amos E. Taylor Collection is divided into eight Series. I. Biographical Information; II. Military Service; III. University of Pennsylvania; IV. U.S. Department of Commerce; V. Inter-American Economic & Social Council/Pan American Union; VI. American University; VII. Personal Memorabilia, and VIII. Publications. It includes materials covering many decades of his life including his extensive education, his military service in World War I, and his career working for federal agencies, presidents, and economic associations.
Special Collections and College Archives Finding Aids are discovery tools used to describe and provide access to our holdings. Finding aids include historical and biographical information about each collection in addition to inventories of their content. More information about our collections can be found on our website http://www.gettysburg.edu/special_collections/collections/.
Publication Date
July 1999
Keywords
Gettysburg College, Pennsylvania College, Pennsylvania Military College, U.S. Army, World War II, Bureau of Foreign and Domestic Commerce, Division of Research and Statistics, Office of Business Economics, Pan American Union, Cosmos Club
Disciplines
Economic History | Economics | History | International Economics | Military History | Political Economy | Political History | United States History
Copyright Note
This finding aid appears in Gettysburg College's institutional repository by permission of the copyright owner for personal use, not for redistribution.
Recommended Citation
Ameduri, Christine M., "MS-003: The Papers of Amos E. Taylor, Gettysburg Class of 1915" (July 1999). Special Collections and College Archives Finding Aids. Special Collection and College Archives, Musselman Library, Gettysburg College.
Document Type
Finding Aid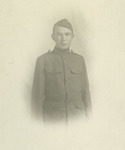 COinS