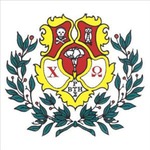 Description
This collection contains a number of different materials, including a scrapbook and photographs, newspaper clippings, letters, publications, and programs from both Tau Delta chapter and the national sorority. A majority of these materials are from the 1930's and 1940's, when Gamma Phi became Chi Omega. They focus on a number of events, including the installation banquet, a national conference, and an anniversary dinner, and many are associated with the Alumnae Chapter Ramer helped to establish in Gettysburg. Ramer was a national officer in Chi Omega at the time, and involved in planning a number of these events, and her scrapbook includes photographs, programs and menus from the Chi Omega National Convention in 1938. This collection would be useful to anyone interested in the history of Greek life on campus, the Chi Omega sisterhood, or how sororities operated in the early to mid 20th century.
Special Collections and College Archives Finding Aids are discovery tools used to describe and provide access to our holdings. Finding aids include historical and biographical information about each collection in addition to inventories of their content. More information about our collections can be found on our website http://www.gettysburg.edu/special_collections/collections/.
Collection Size
.22 cubic feet
Publication Date
October 2009
Keywords
Gettysburg College, Greek Life, YWCA, Owl and Nightingale Players, Gamma Phi, Chi Omega
Disciplines
Cultural History | Higher Education | History | Social History | United States History | Women's History
Copyright Note
This finding aid appears in Gettysburg College's institutional repository by permission of the copyright owner for personal use, not for redistribution.
Recommended Citation
Giambrone, Jennifer A., "MS-108: Louise Ramer '29 Chi Omega Collection" (October 2009). Special Collections and College Archives Finding Aids. Special Collection and College Archives, Musselman Library, Gettysburg College.
Document Type
Finding Aid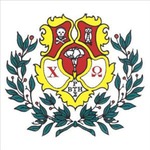 COinS