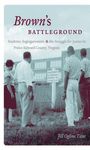 Title
Brown's Battleground: Students, Segregationists, and the Struggle for Justice in Prince Edward County, Virginia
Description
When the U.S. Supreme Court handed down its decision in Brown v. Board of Education in 1954, Prince Edward County, Virginia, home to one of the five cases combined by the Court under Brown, abolished its public school system rather than integrate.
Jill Titus situates the crisis in Prince Edward County within the seismic changes brought by Brown and Virginia's decision to resist desegregation. While school districts across the South temporarily closed a building here or there to block a specific desegregation order, only in Prince Edward did local authorities abandon public education entirely--and with every intention of permanence. When the public schools finally reopened after five years of struggle--under direct order of the Supreme Court--county authorities employed every weapon in their arsenal to ensure that the newly reopened system remained segregated, impoverished, and academically substandard. Intertwining educational and children's history with the history of the black freedom struggle, Titus draws on little-known archival sources and new interviews to reveal the ways that ordinary people, black and white, battled, and continue to battle, over the role of public education in the United States. [From the publisher]
Publisher
The University of North Carolina Press
Department 1
Civil War Institute
Copyright Note
This is the publisher's version of the work. This publication appears in Gettysburg College's institutional repository by permission of the copyright owner for personal use, not for redistribution.
Recommended Citation
Titus, Jill O. Brown's Battleground: Students, Segregationists, and the Struggle for Justice in Prince Edward County, Virginia (University of North Carolina Press, 2011).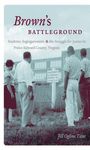 COinS