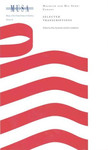 Roles
Editors:
Paul Austerlitz, Gettysburg College
Jere Laukkanen, Helsinki Metropolia University of Applied Sciences
Description
Machito (Francisco Raúl Grillo, 1909–1984) was born into a musical family in Havana, Cuba, and was already an experienced vocalist when he arrived in New York City in 1937. In 1940 he teamed up with his brother-in-law, the Cuban trumpeter Mario Bauzá (1911–1993), who had already made a name for himself with top African American swing bands such as those of Chick Webb and Cab Calloway. Together, Machito and Bauzá formed Machito and his Afro-Cubans. With Bauzá as musical director, the band forged vital pan-African connections by fusing Afro-Cuban rhythms with modern jazz and by collaborating with major figures in the bebop movement. Highly successful with Latino as well as black and white audiences, Machito and his Afro-Cubans recorded extensively and performed in dance halls, nightclubs, and on the concert stage. In this volume, ethnomusicologist Paul Austerlitz and bandleader and professor Jere Laukkanen (both experienced Latin jazz performers) present transcriptions from Machito's recordings which meticulously illustrate the improvised as well as scored vocal, reed, brass, and percussion parts of the music. Austerlitz's introductory essay traces the history of Afro-Cuban jazz in New York, a style that exerted a profound impact on leaders of the bebop movement, including Dizzy Gillespie and Charlie Parker, who appears as a guest soloist with Machito on some of the music transcribed here. This is MUSA's first volume to represent the significant Latino heritage in North American music.
Department 1
Conservatory of Music
Copyright Note
This is the publisher's version of the work. This publication appears in Gettysburg College's institutional repository by permission of the copyright owner for personal use, not for redistribution.
Recommended Citation
Austerlitz, Paul and Jere Laukkanen. Machito and His Afro-Cubans: Selected Transcriptions. Middleton, WI: A & R Edition, 2016.
Required Publisher's Statement
Original version available from the publisher, A-R Editions.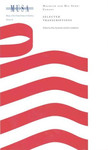 COinS