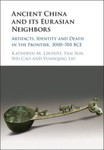 Description
This volume examines the role of objects in the region north of early dynastic state centers, at the intersection of Ancient China and Eurasia, a large area that stretches from Xinjiang to the China Sea, from c.3000 BCE to the mid-eighth century BCE. This area was a frontier, an ambiguous space that lay at the margins of direct political control by the metropolitan states, where local and colonial ideas and practices were reconstructed transculturally. These identities were often merged and displayed in material culture. Types of objects, styles, and iconography were often hybrids or new to the region, as were the tomb assemblages in which they were deposited and found. Patrons commissioned objects that marked a symbolic vision of place and person and that could mobilize support, legitimize rule, and bind people together. Through close examination of key artifacts, this book untangles the considerable changes in political structure and cultural makeup of ancient Chinese states and their northern neighbors.
Publisher
Cambridge University Press
Copyright Note
This is the publisher's version of the work. This publication appears in Gettysburg College's institutional repository by permission of the copyright owner for personal use, not for redistribution.
Recommended Citation
Linduff, Katheryn M., Yan Sun, Wei Cao, and Yuanqing Liu. "Ancient China and its Eurasian Neighbors: Artifacts, Identity, and Death in the Frontier, 3000-700 BCE." Cambridge: Cambridge University Press, 2018.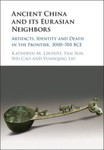 COinS