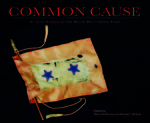 Description
In excerpts drawn from Musselman Library's Oral History Archive, the World War II years are recalled by dozens of the men and women—adults, teenagers, children—who endured them on the home front. The home front experience was by turns exhilarating, fearsome, depressing, and banal. Some civilians had it relatively easy, while others had it hard. Righteous confidence was offset by looming uncertainty, patriotism was often buttressed by bigotry, and the joys of victory and reunion were shadowed by irreplaceable losses. In this volume, the speech of ordinary citizens in extraordinary times is augmented by abundant illustration, much of it in color—photographs, posters, artifacts, and other evocations of a past that still fascinates us. Through word and image, in tones of humor, warmth, anger, and sadness, Common Cause brings back the unique features of American life at that time, and the daily reality of being a nation at war.
Publisher
Musselman Library
Copyright Note
This is the publisher's version of the work. This publication appears in Gettysburg College's institutional repository by permission of the copyright owner for personal use, not for redistribution.
Recommended Citation
Devin McKinney and Michael J. Birkner, eds. Common Cause: An Oral History of the World War II Home Front. Gettysburg, PA: Musselman Library, 2018.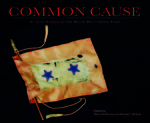 COinS