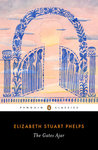 Roles
Introduction by:
Elizabeth Duquette, Gettysburg College
Claudia Stokes, Trinity University
Description
Elizabeth Stuart Phelps's 1868 Reconstruction-era novel The Gates Ajar, in its portrait of inconsolable grief following the American Civil War, helped to shape enduring American ideas about heaven and demonstrated that for American women, the war didn't simply end at Appomattox. When Mary Cabot loses her beloved brother, Union soldier Royal, in the war, she feels as though she will never feel peace again until the arrival of her widowed aunt Winifred. Sharing the wisdom that has comforted her through her grief, Winifred offers Mary a groundbreaking view of the afterlife: a place of loving reunion with all those who were lost. As Winifred ministers to Mary, her vision of the afterlife circulates in the community and attracts local adherents who have similarly suffered losses in the war. Written with the intention of illuminating and bettering the lives of women after the war, The Gates Ajar is an empowering manifesto on conquering grief and a timeless manual for optimism.
Publication Date
5-14-2019
Recommended Citation
Stuart Phelps, Elizabeth, Elizabeth Duquette and Claudia Stokes. The Gates Ajar. New York: Penguin, 2019.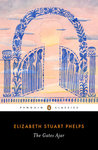 COinS