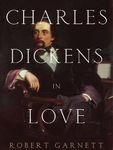 Title
Charles Dickens in Love
Description
When Charles Dickens died in 1870 he was the best-known man in the English-speaking world—the pre-eminent Victorian celebrity. Yet when the first person named in his will turned out to be an unknown woman named Ellen Ternan, only a handful of people had any idea who she was, and her conspicuous presence in his will was a mystery.
She was not the first woman who had fired his imagination. As a young man he had fallen deeply in love with Maria Beadnell. A few years later he was stunned by the sudden death of his young sister-in-law, Mary Scott Hogarth, and worshiped her memory for the rest of his life.
Using hundreds of primary sources, Charles Dickens in Love narrates the story of the most intense romances of Dickens's life, and shows how his novels both testify to his own strongest affections and serve as memorials to the young women he loved all too well, if not always wisely. [From the Publisher]
Copyright Note
This is the publisher's version of the work. This publication appears in Gettysburg College's institutional repository by permission of the copyright owner for personal use, not for redistribution.
Recommended Citation
Garnett, Robert R. Charles Dickens in Love. New York: Pegasus Books, 2013.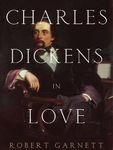 COinS