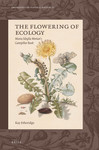 Title
The Flowering of Ecology: Maria Sibylla Merian's Caterpillar Book
Description
The Flowering of Ecology presents an English translation of Maria Sibylla Merian's 1679 'caterpillar' book, Der Raupen wunderbare Verwandelung und sonderbare Blumen–Nahrung. Her processes in making the book and an analysis of its scientific content are presented in a historical context. Merian raised insects for five decades, recording the food plants, behavior and ecology of roughly 300 species. Her most influential invention was an 'ecological' composition in which the metamorphic cycles of insects (usually moths and butterflies) were arrayed around plants that served as food for the caterpillars. Kay Etheridge analyzes the 1679 caterpillar book from the viewpoint of a biologist, arguing that Merian's study of insect interactions with plants, the first of its kind, was a formative contribution to natural history.
Recommended Citation
Etheridge, Kay. The Flowering of Ecology. Leiden: Brill, 2020.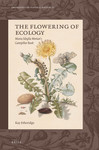 COinS