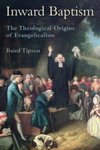 Title
Inward Baptism: The Theological Origins of Evangelicalism
Description
Inward Baptism analyses the theological developments that led to the great evangelical revivals of the mid-eighteenth century. Baird Tipson here demonstrates how the rationale for the "new birth," the characteristic and indispensable evangelical experience, developed slowly but inevitably from Luther's critique of late medieval Christianity.

Addressing the great indulgence campaigns of the late fifteenth and early sixteenth centuries, Luther's perspective on sacramental baptism, as well as the confrontation between Lutheran and Reformed theologians who fastened on to different aspects of Luther's teaching, Tipson sheds light on how these disparate historical moments collectively created space for evangelicalism.

This leads to an exploration of the theology of the leaders of the Evangelical awakening in the British Isles, George Whitefield and John Wesley, who insisted that by preaching the immediate revelation of the Holy Spirit during the "new birth," they were recovering an essential element of primitive Christianity that had been forgotten over the centuries. Ultimately, Inward Baptism examines how these shifts in religious thought made possible a commitment to an inward baptism and consequently, the evangelical experience.
Publication Date
8-1-2020
Publisher
Oxford University Press
Department 1
Religious Studies
Recommended Citation
Tipson, Baird. Inward Baptism: the Theological Origins of Evangelicalism. New York, NY: Oxford University Press, 2020.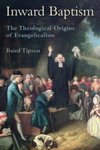 COinS