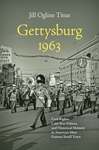 Title
Gettysburg 1963: Civil Rights, Cold War Politics, and Historical Memory in America's Most Famous Small Town
Description
The year 1963 was unforgettable for Americans. In the midst of intense Cold War turmoil and the escalating struggle for Black freedom, the United States also engaged in a nationwide commemoration of the 100th anniversary of the Civil War. Commemorative events centered on Gettysburg, site of the best-known, bloodiest, and most symbolically charged battle of the conflict. Inevitably, the centennial of Lincoln's iconic Gettysburg Address received special focus, pressed into service to help the nation understand its present and define its future--a future that would ironically include another tragic event days later with the assassination of another American president.
In this fascinating work, Jill Ogline Titus uses centennial events in Gettysburg to examine the history of political, social, and community change in 1960s America. Examining the experiences of political leaders, civil rights activists, preservation-minded Civil War enthusiasts, and local residents, Titus shows how the era's deep divisions thrust Gettysburg into the national spotlight and ensured that white and Black Americans would define the meaning of the battle, the address, and the war in dramatically different ways.
Publisher
The University of North Carolina Press
Department 1
Civil War Institute
Recommended Citation
Titus, Jill Ogline. Gettysburg 1963: Civil Rights, Cold War Politics, and Historical Memory in America's Most Famous Small Town. Chapel Hill: UNC Press, 2021.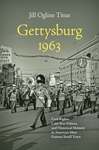 COinS