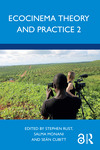 Description
This second volume builds on the initial groundwork laid by Ecocinema Theory and Practice by examining the ways in which ecocritical cinema studies have matured and proliferated over the last decade, opening whole new areas of study and research.
Featuring fourteen new essays organized into three sections around the themes of cinematic materialities, discourses, and communities, the volume explores a variety of topics within ecocinema studies from examining specifc national and indigenous flm contexts to discussing ecojustice, environmental production studies, flm festivals, and political ecology. The breadth of the contributions exemplifes how ecocinema scholars worldwide have sought to overcome the historical legacy of binary thinking and intellectual norms and are working to champion new ecocritical, intersectional, decolonial, queer, feminist, Indigenous, vitalist, and other emergent theories and cinematic prac-tices. The collection also demonstrates the unique ways that cinema studies scholarship is actively addressing environmental injustice and the climate crisis.
This book is an invaluable resource for students and scholars of ecocritical flm and media studies, production studies, cultural studies, and environmental studies.
Department 1
Environmental Studies
Creative Commons License


This work is licensed under a Creative Commons Attribution-Noncommercial-No Derivative Works 4.0 License.
Recommended Citation
Rust, S., Monani, S., & Cubitt, S. (Eds.). (2022). Ecocinema Theory and Practice 2 (1st ed.). Routledge. https://doi.org/10.4324/9781003246602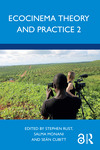 COinS