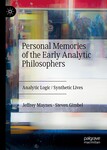 Title
Personal Memories of the Early Analytic Philosophers: Analytic Logic/Synthetic Lives
Description
Analytic Philosophy began in the first decades of the 20th century at Cambridge with Bertrand Russell, in Vienna with the Vienna Circle of Logical Positivists, and in Berlin with Hans Reichenbach's Society for Empirical Philosophy. While the story of the rise of this intellectual movement is chronicled in a number of recent and not so recent books, these treatments largely focus on the story of the ideas. Largely missing are the figures themselves, their lives and personalities. Those are saved in the memories of the people who knew them. Analytic Logic/Synthetic Lives is a collection of eleven edited transcripts of oral history interviews collected over twenty years with those who had such memories – the widows, spouses, classmates, and students of these towering figures of 20th century analytic thought. The primary and secondary scholarly literature on the history of early analytic philosophy is plentiful, but the same is not true when it comes to the personal side of these figures. This volume fills that hole by collecting personal remembrances from those who knew them best.
Publisher
Palgrave Macmillan
Recommended Citation
Maynes, Jeffrey, and Steven Gimbel. Personal Memories of the Early Analytic Philosophers : Analytic Logic / Synthetic Lives. Palgrave Macmillan, 2022.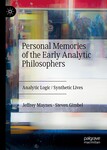 COinS