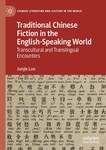 Title
Traditional Chinese Fiction in the English-Speaking World: Transcultural and Translingual Encounters
Description
This book develops interdisciplinary and comparative approaches to analyzing the cross-cultural travels of traditional Chinese fiction. It ties this genre to issues such as translation, world literature, digital humanities, book culture, and images of China. Each chapter offers a case study of the historical and cultural conditions under which traditional Chinese fiction has traveled to the English-speaking world, proposing a critical lens that can be used to explain these cross-cultural encounters. The book seeks to identify connections between traditional Chinese fiction and other cultures that create new meanings and add to the significance of reading, teaching, and studying these classical novels and stories in the English-speaking world. Scholars, students, and general readers who are interested in traditional Chinese fiction, translation studies, and comparative and world literature will find this book useful.
Publisher
Palgrave Macmillan
Department 1
East Asian Studies
Recommended Citation
Luo, Junjie. Traditional Chinese Fiction in the English-Speaking World : Transcultural and Translingual Encounters. Palgrave Macmillan, 2022.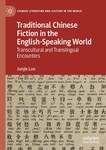 COinS