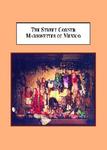 Title
The Street Corner Marionettes of Mexico: A History of the Puppet Company
Roles
Author: Lucio Espindola
Author: Lourdes Pérez Gay
Author: Amaranta Leyva
Author: Cárdenas Noé
Translator: Ronald Burgess, Gettysburg College
Description
This is a translation from Spanish of the book titled, Marionetas de la Esquina Tras Bambalinas, which documents Las Marionetas de la Esquina, one of present-day Mexico's longest enduring puppet theater groups. It's the story of a small group's obsession in perfecting an art form, in this case, one especially aimed at entertaining children.
Publisher
Edwin Mellen Press
Recommended Citation
Espindola, Lucio, Lourdes Pérez Gay, Amaranta Leyva and Cárdenas Noé. The Street Corner Marionettes of Mexico: A History of the Puppet Company "Marionetas de la Esquina. Trans. Ronald D. Burgess. Lewiston, NY: The Edwin Mellen Press, 2013.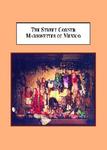 COinS