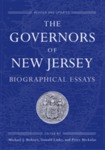 Title
The Governors of New Jersey: Biographical Essays
Roles
Editor: Michael J. Birkner, Gettysburg College
Editor: Donald Linky
Editor: Peter Mickulas
Description
Rogues, aristocrats, and a future U.S. president. These and other governors are portrayed in this revised and updated edition of the classic reference work on the chief executives of New Jersey. Editors Michael J. Birkner, Donald Linky, and Peter Mickulas present new essays on the governors of the last three decades—Brendan T. Byrne, Thomas Kean, James Florio, Christine Todd Whitman, Donald DiFrancesco, James McGreevey, Richard Codey, and Jon Corzine. The essays included in the original edition are amended, edited, and corrected as necessary in light of new and relevant scholarship.
The authors of each governor's life story represent a roster of such notable scholars as Larry Gerlach, Stanley Katz, Arthur Link, and Clement Price, as well as many other experts on New Jersey history and politics. As a result, this revised edition is a thorough and current reference work on the New Jersey governorship—one of the strongest in the nation. [From the publisher]
Publisher
Rutgers University Press
Recommended Citation
Birkner, Michael J., Donald Linky, Peter Mickulas, eds. The Governors of New Jersey: Biographical Essays. New Brunswick, NJ: Rutgers University Press, 2014.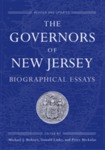 COinS