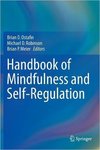 Title
Handbook of Mindfulness and Self-Regulation
Roles
Editor: Brian D. Ostafin
Editor: Michael D. Robinson
Editor: Brian P. Meier, Gettysburg College
Description
This empirically robust resource examines multiple ways mindfulness can be harnessed to support self-regulation, in part as a real-world component of therapy. Its authoritative coverage approaches complex mind/brain connections from neuroscience, cognitive, personality, social, clinical, and Buddhist perspectives, both within and outside traditional meditation practice. In domains such as letting go of harmful habits and addictions, dealing with depression and anxiety, regulating emotions, and training cognitive function, contributors show how mindfulness-based interventions encourage and inspire change. In addition to scientific coverage, experts translate their methods and findings on mindfulness mechanisms in terms that are accessible to students and clinicians.
Publisher
Springer-Verlag
Recommended Citation
Ostafin, Brian D., Michael D. Robinson, and Brian P. Meier, eds. Handbook of Mindfulness and Self-Regulation. New York, NY: Springer-Verlag, 2015.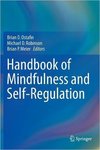 COinS