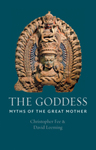 Description
The Goddess is all around us: Her face is reflected in the burgeoning new growth of every ensuing spring; her power is evident in the miracle of conception and childbirth and in the newborn's cry as it searches for the nurturing breast; we glimpse her in the alluring beauty of youth, in the incredible power of sexual attraction, in the affection of family gatherings, and in the gentle caring of loved ones as they leave the mortal world. The Goddess is with us in the everyday miracles of life, growth, and death which always have surrounded us and always will, and this ubiquity speaks to the enduring presence and changing masks of the universal power people have always recognized in their lives. Such power is the Goddess, at least in part, and through its workings we may occasionally catch a glimpse of the divine.
Copyright Note
This is the publisher's version of the work. This publication appears in Gettysburg College's institutional repository by permission of the copyright owner for personal use, not for redistribution.
Recommended Citation
Fee, Christopher R., and David Leeming. The Goddess: Myths of the Great Mother. London, England: Reaktion Press, 2016.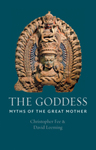 COinS