Preview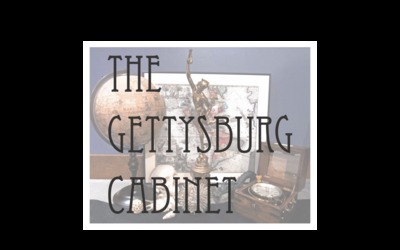 Description
Students curated this remarkable exhibition as part of a new team-taught course at Gettysburg College, ARTH/IDS 284 Wonders of Nature and Artifice: The Renaissance Quest for Knowledge. In both the course and exhibition, students have learned about the interdisciplinary nature of knowledge and the powerful dynamics behind scientific discovery and societal forces.
The students took as their starting point the Curiosity Cabinets and Chambers of Wonders from the days of the Renaissance. Such collections featured an astounding variety of works of nature and artifice, juxtaposed in ways we no longer see today. In this same spirit, our students brought together the College's own wonders of nature and artifice for The Gettysburg Cabinet. Each student carried out research on an object or set of objects of their choice, and together they have presented highlights of their work in this catalog and on this site. Bridging the gap between the Renaissance and our own time was quite a challenge, but the students rose to the occasion marvelously.
More information on the exhibit can be found at http://gettysburgwondercabinet.wikispaces.com/Introduction+to+the+Gettysburg+Cabinet
The catalog for the Gettysburg Cabinet exhibit is available for download as a PDF.
Recommended Citation
"The Gettysburg Cabinet Catalog" (2012). The Gettysburg Cabinet. 18.
https://cupola.gettysburg.edu/cabinet/18