Title
Preview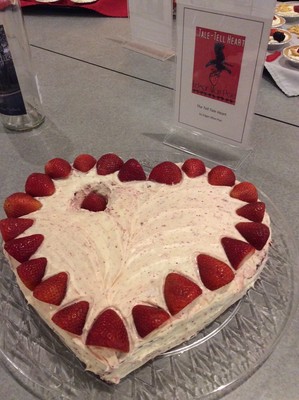 Book
The Tale-Tell Heart, Edgar Allen Poe
Project Description
In celebration of National Library Week 2015, Musselman Library held its second annual Edible Book Festival. Library staff and faculty created many book-inspired treats to share with the campus community. This year we awarded prizes in several categories as well. This submission was created by Celia M. Hartz.
This entry was a simple red velvet cake with vanilla icing but it had strawberries all around the edge and one in the middle.
Edible Books Festival Winner for Best Taste!
Keywords
Edible Books Festival, Musselman Library, National Library Week
COinS