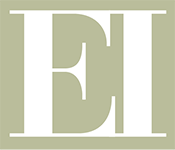 Moderator
Rimvydas Baltaduonis
Description
Left behind in the wake of the "Don't Ask, Don't Tell" policy repeal, transgender individuals remain unable to serve openly in the U.S. military. This discussion beings together representatives from invested parties - transgender veterans, their advocated, the U.S. Army, and the Canadian Armed Forces, which allows transgender individuals to serve openly - and will offer a rare opportunity for all parties to share their perspectives and insights on the issue.
The Eisenhower Institute discussion panel will provide a unique forum for community engagement, as well as the opportunity to begin respectful, well-informed conversation about U.S. Department of Defense policies that prevent transgender people from serving openly in the U.S. military.
Speakers
Mara Keisling is the founding Executive Director of the National Center for Transgender Equality. Mara is a transgender-identified woman and a parent. As one of the nation's leading voices for transgender equality, Mara has appeared on news outlets and is regularly quoted in hundreds of national and local print and broadcast media.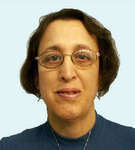 Monica Helms is a transsexual Navy veteran who spent more than forty years as a man with a Navy career and two children before acted on a lifelong desire to become a woman. After more than a decade as a woman, Monica now tells the story of her personal, professional, and emotional experiences as a cross-dresser then transgender to many different venues and audiences. She also created the Transgender Pride flag in 1999, and it was first shown at a pride parade in Phoenix, Arizona, United States in 2000.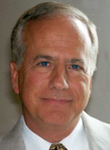 Chris Shoemaker is a consulting faculty member at The Lead Life Institute in the areas of leadership and strategy. Shoemaker worked as Vice President for Strategy at a Washington D.C. global business responsible for the long term development of the company's programs for peace building, democracy transition and support to national security establishments in the United States and abroad.
Prior to this, he was Director, Force Integration, Federation of Bosnia and Herzegovina where he was responsible for the development of the most senior political leaders and institutions. For more than 20 years, he served in the United States Army. He was commissioned in the Field Artillery in 1971. His initial assignment was in Berlin, Germany, where he served in the line, then as the Aide-de-Camp to the Commanding General. He later commanded a firing battery at Fort Sill, Oklahoma and then moved to Washington to serve on the staff of the Assistant Secretary of Defense for International Security Affairs. In 1979, Shoemaker joined the staff of the National Security Council at the White House where he served both Presidents Carter and Reagan as an advisor on defense and Middle East policy.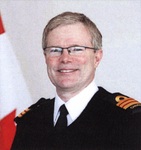 Commander David Russell Wilcox currently serves as the Health Services Attaché at the Canadian Embassy in Washington,DC. First commissioned in the Canadian Armed Forces under the Medical Officer Training Program in 1984, he earned his Medical Degree from Dalhousie University and completed his Residency in Aerospace Medicine at Naval Air Station Pensacola Florida in 1999.
Preview