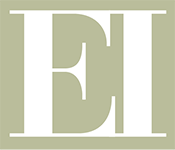 Description
The EI Undergraduate Fellows program offers a select group of Gettysburg College students the chance to develop their leadership skills and grow in their knowledge and understanding of public policy. Fellows serve on the Eisenhower Institute's College Advisory Council, act as liaisons for assigned Institute events at both locations, and serve as hosts for campus visitors. Students engage fully in the planning and promotion of specific programs and projects. They are responsible for selecting, developing, and promoting a public policy theme with programming in both Washington and in Gettysburg.
Speakers
Carl M. Cannon is the Washington Bureau Chief of RealClearPolitics. Carl is a past recipient of the Gerald R. Ford Journalism Prize for Distinguished Reporting and the Aldo Beckman Award, the two most prestigious awards for White House coverage. Previous positions include Executive Editor of PoliticsDaily.com, DC Bureau Chief for Reader's Digest and White House correspondent for both the Baltimore Sun and National Journal. He was a 2007 fellow-in-residence at Harvard University's Institute of Politics, a past president of the White House Correspondents' Association, and is a published author.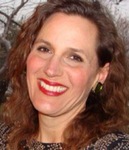 Christi Parsons is White House correspondent for the Chicago Tribune, Los Angeles Times and six other papers of the Tribune Company's Washington, DC bureau. She has covered Barack Obama since 1997, when he was a member of the Illinois Senate and she was posted in the Chicago Tribune's Statehouse bureau. After moving to Washington in 2006, she wrote about Congress before going on the road to cover the presidential campaign. As president-elect, Obama gave his first print interview to Parsons. She is the president of the White House Correspondents Association.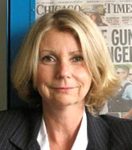 Lynn Sweet is the Chicago Sun-Times Washington Bureau Chief. Sweet is a regular guest on national television and radio news shows. She was a fellow at Harvard's Institute of Politics in the Kennedy School of Government in the spring of 2004. Sweet was inducted into Northwestern University's Medill Hall of Achievement and the Chicago Journalism Hall of Fame in 2007. Washingtonian Magazine named Sweet one of the capital's "50 Top Journalists" in 2009. She was also a columnist at AOL's Politics Daily.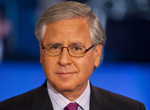 Howard Fineman is editorial director of The Huffington Post Media Group, an analyst for NBC News and MSNBC, and the author of a best-selling book about politics called The Thirteen American Arguments. Fineman appears regularly on MSNBC's "Hardball with Chris Matthews," "Last Word with Lawrence O'Donnell" and "The Ed Show." He also appears on "Morning Joe" and the "Today Show" on NBC. Before joining Huff Post, Fineman was senior editor and columnist for Newsweek Magazine, where he served as chief political correspondent and deputy Washington Bureau Chief.
Preview