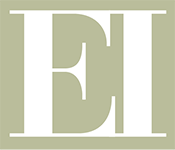 Description
Since 1992, the era of the "soccer mom," women's votes have begun to hold more power in the political arena. This scenario is no different for this upcoming election, as gaining the women's vote is just as important as it was in the 1992 and the 1996 elections. This lecture looks to better assess how Obama and Romney will gain women's votes, specifically regarding their methods to reach out to them and policies they promise to implement to put men and women on the same playing field. Our expert on the topic is Anne Kornblut, a White House Correspondent for the Washington Post.
The EI Undergraduate Fellows program offers a select group of Gettysburg College students the chance to develop their leadership skills and grow in their knowledge and understanding of public policy. Fellows serve on the Eisenhower Institute's College Advisory Council, act as liaisons for assigned Institute events at both locations, and serve as hosts for campus visitors. Students engage fully in the planning and promotion of specific programs and projects. They are responsible for selecting, developing, and promoting a public policy theme with programming in both Washington and in Gettysburg.
Dr. Shirley Anne Warshaw, the Harold G. Evans Chair of Eisenhower Leadership Studies, introduced the speaker.
Preview