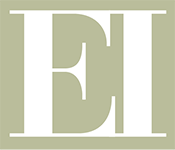 Moderator
Maj. Gen. Robert A. Rosenberg
Description
This year the Eisenhower Institute Undergraduate Fellowship Program in studying the past, present and future of United States Space Policy. This four-part series will feature a panel discussion on the militarization of space.
Learn about how it plays a role in your day-to-day life, the space race, the origin of GPS, reconnaissance satellites, and the weaponization of space.
The Militarization of Space panel has been organized by EI Undergraduate Fellows, Emily Costley '14 and Jessica Jozwik '14.
The EI Undergraduate Fellows program offers a select group of Gettysburg College students the chance to develop their leadership skills and grow in their knowledge and understanding of public policy. Fellows serve on the Eisenhower Institute's College Advisory Council, act as liaisons for assigned Institute events at both locations, and serve as hosts for campus visitors. Students engage fully in the planning and promotion of specific programs and projects. They are responsible for selecting, developing, and promoting a public policy theme with programming in both Washington and in Gettysburg.
Speakers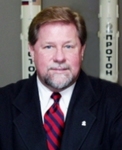 Mark J. Albrecht, USSpaceLLC, is a senior aerospace and telecommunications executive with broad government and industry experience. He was the Executive Secretary of the National Space Council from 1989–1992 and was the principal advisor to President George H. W. Bush on space. He was the Legislative Assistant for National Security Affairs to US Sen. Pete Wilson (R-Calif) from 1983 - 1989. Albrecht was a senior executive at SAIC from 1992–1997 and was President of Lockheed Martin's International Launch Services from 1999 - 2006.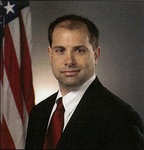 Matthew C. Cummings, Senior Analyst, Space Policy, Office of the Under Secretary of Defense, Department of Defense. Prior to this position, Cummings was the Deputy Chief in the Science and Technology Office at the Department of Defense for nine years and a Space Systems Engineer at Jacobs Sverdrup for another three years. He has had a lifelong career in the Military and Defense & Space Industries. He was educated at Georgetown University, Johns Hopkins University, and the National War College.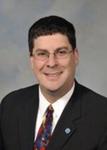 Keith J. Masback is the Chief Executive Officer (CEO) of the United States Geospatial Intelligence Foundation (USGIF). Prior to joining USGIF, Mr. Masback spent a combined 20 years as an officer in the U.S. Army, and in the government civilian service, culminating as a member of the Defense Intelligence Senior Executive Service at the National Geospatial-Intelligence Agency (NGA). He holds a Bachelor of Arts in Political Science from Gettysburg College.
Preview