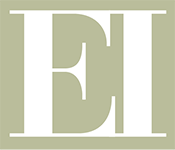 Description
This panel will focus on the past, present, and future of international cooperation in space, with a specific emphasis on the international space policy of the United States. After the end of the "space race" during the Cold War, the number of spacefaring nations has exploded, making international cooperation and dialogue on space issues both more difficult and necessary. This panel will discuss pertinent international space issues, such as the International Space Station, the rise of Asian space powers, and international space law, as well as the current obstacles to international cooperation in space.
The Internationalization of Space panel has been organized by EI Undergraduate Fellows, David Wemer '14 & Brandon Tower '14.
The EI Undergraduate Fellows program offers a select group of Gettysburg College students the chance to develop their leadership skills and grow in their knowledge and understanding of public policy. Fellows serve on the Eisenhower Institute's College Advisory Council, act as liaisons for assigned Institute events at both locations, and serve as hosts for campus visitors. Students engage fully in the planning and promotion of specific programs and projects. They are responsible for selecting, developing, and promoting a public policy theme with programming in both Washington and in Gettysburg.
Preview