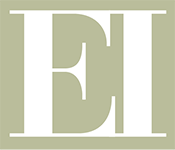 Description
While privacy issues involving NSA (and other federal agencies) surveillance have dominated the public dialogue recently, privacy issues involving the private sector are equally salient. This panel will examine how major online services (such as Amazon, Google, Facebook, Verizon, AT&T) address privacy concerns and the degree to which they work cooperatively with federal agencies. In essence, a major discussion here will be whether the private sector is more or less constrained than federal agencies in handling private correspondence, purchases, etc. How transparent is the private sector; what oversight governs the private sector?
This Technology, Innovation and Privacy panel has been organized by EI Undergraduate Fellows, Christian Healy '15 & Alan Osborn '15.
The EI Undergraduate Fellows program offers a select group of Gettysburg College students the chance to develop their leadership skills and grow in their knowledge and understanding of public policy. Fellows serve on the Eisenhower Institute's College Advisory Council, act as liaisons for assigned Institute events at both locations, and serve as hosts for campus visitors. Students engage fully in the planning and promotion of specific programs and projects. They are responsible for selecting, developing, and promoting a public policy theme with programming in both Washington and in Gettysburg.
Speakers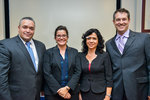 From left to right, panelists included Agustin Taveras, former Chief Technology Officer with the U.S. Defense Intelligence Agency (DIA); Dr. Erin Simpson, CEO of CAERUS Associates and former Strategic Advisor to the International Security Assistance Force; Michele Weslander-Quaid, Chief Innovation Evangelist at Google, Inc; and Dr. Christopher K. Tucker, Principal at Yale House Ventures and former Chief Strategic Officer of In-Q-Tel.
Preview