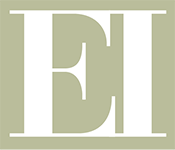 Description
In Hell Before Breakfast, Robert H. Patton rediscovers and celebrates America's first war correspondents. From Random House: "Here are the men who, between 1850 and 1914, and particularly during America's Civil War and the Spanish-American War, led the most romantic and thrilling of lives on the edgiest frontiers of time and space, where empires fell and dynasties flourished; they were correspondents who saw the world, broke the story, were making the news during the years when newspapers made available the most foreign of landscapes and their circulation wars were revolutionizing contemporary life, shaping global events, and creating history." Patton, an acclaimed historian, has previously published The Pattons and Patriot Pirates. Please join us for a lecture, Q&A, and book signing; all Gettysburg College students with valid Student ID will receive a complimentary copy of Hell Before Breakfast.
The EI Undergraduate Fellows program offers a select group of Gettysburg College students the chance to develop their leadership skills and grow in their knowledge and understanding of public policy. Fellows serve on the Eisenhower Institute's College Advisory Council, act as liaisons for assigned Institute events at both locations, and serve as hosts for campus visitors. Students engage fully in the planning and promotion of specific programs and projects. They are responsible for selecting, developing, and promoting a public policy theme with programming in both Washington and in Gettysburg.
Speakers
Robert H. Patton is the author of the bestselling memoir, The Pattons: A Personal History of an American Family (1994), which draws on his own life as well as on private letters and diaries to offer an intimate portrait of the illustrious Patton legacy. In addition to his new book, Hell Before Breakfast, Patton authored another nonfiction piece, Patriot Pirates: The Privateer War for Freedom and Fortune in the American Revolution. He also wrote two novels, Up, Down & Sideways and Life Between Wars. All of Patton's publications contribute to his lifelong study of the Patton family and military history.
Preview