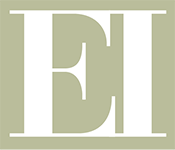 Description
The EI Undergraduate Fellows program offers a select group of Gettysburg College students the chance to develop their leadership skills and grow in their knowledge and understanding of public policy. Fellows serve on the Eisenhower Institute's College Advisory Council, act as liaisons for assigned Institute events at both locations, and serve as hosts for campus visitors. Students engage fully in the planning and promotion of specific programs and projects. They are responsible for selecting, developing, and promoting a public policy theme with programming in both Washington and in Gettysburg.
Speakers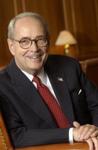 Richard Thornburgh is currently counsel to the international law firm of K&L Gates LLP, resident in its Washington, D.C. office. He previously served as Governor of Pennsylvania, Attorney General of the United States under Presidents Reagan and George H.W. Bush and Under-Secretary General of the United Nations. As Attorney General, Thornburgh played a leading role in the enactment of the Americans with Disabilities Act. In 2002, he received the Wiley E. Branton Award of The Washington Lawyers' Committee for Civil Rights and Urban Affairs in recognition of his "commitment to the civil rights of people with disabilities."
A native of Pittsburgh, Thornburgh was educated at Yale University and at the University of Pittsburgh School of Law. He has been awarded honorary degrees by 32 other colleges and universities, including Gettysburg College in 1980.
Preview