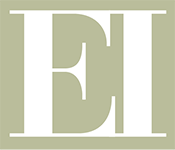 Description
Terrorist organizations have successfully funded their activities through transnational organized crime, particularly narcotics, counterfeiting, human trafficking, and extortion. Among the most profitable illegal trade is that of wildlife crime, including poachers and the black market sale of big cat pelts, rhinoceros horns, elephant ivory, tortoise shells, shark fins, bear gall bladders, etc. According to the most recent data, China is the world's largest consumer of illegal wildlife products, providing terrorist organizations a substantial market for their wildlife offerings. Not only does such transnational organized crime fund terrorist organizations, but the illegal wildlife trade has severe environmental implications. This panel will examine how both the federal government and private agencies are working to combat this black-market for funding violent criminal activity and terrorism.
The EI Undergraduate Fellows program offers a select group of Gettysburg College students the chance to develop their leadership skills and grow in their knowledge and understanding of public policy. Fellows serve on the Eisenhower Institute's College Advisory Council, act as liaisons for assigned Institute events at both locations, and serve as hosts for campus visitors. Students engage fully in the planning and promotion of specific programs and projects. They are responsible for selecting, developing, and promoting a public policy theme with programming in both Washington and in Gettysburg.
Speakers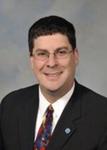 Keith J. Masback is the Chief Executive Officer (CEO) of the United States Geospatial Intelligence Foundation (USGIF). Their goal is to create a encourage education about the importance of a national intelligence agenda. Prior to joining USGIF, Mr. Masback spent a combined 20 years as an officer in the U.S. Army, and in the government civilian service, culminating as a member of the Defense Intelligence Senior Executive Service at the National Geospatial-Intelligence Agency (NGA). He holds a Bachelor of Arts in Political Science from Gettysburg College.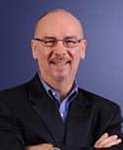 Richard LaMagna started LaMagna and Associates in 2006 to focus on intellectual property and cyber security. Prior to founding his own firm, he worked for Microsoft to create an anti-piracy program as Director of Worldwide Anti-piracy Investigations. It focused on many aspects of computer piracy and counterfeiting. In 2004 he was also appointed Director of Worldwide Law Enforcement Training and Outreach to act as a liaison to law enforcement regarding cyber crimes. LaMagna also holds a Bachelor of Arts from Gettysburg College.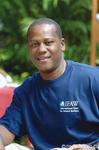 Kelvin Alie has worked for the International Fund for Animal Welfare since 2001 and focuses on their work to protect wild animals from extinction and violence from over-exploitation and illegal trade. He is now the program director for IFAW's Trade Program. Alie is working to expand outreach and raise awareness of wildlife black-market trade and enforcement through each step of the global wildlife trade chain. He works with with INTERPOL and other national enforcement agencies in Africa and Asia to combat wildlife crimes and exploitation.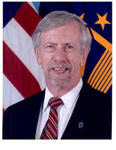 Terrance Ford is the Director of Intelligence and Knowledge Development for U.S. Africa Command (AFRICOM).
Preview