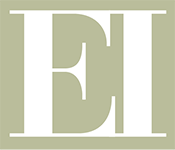 Moderator
Tana Giraldo '14, Gettysburg College
Description
Eisenhower-Roberts Fellows Program
The Eisenhower Institute awards fellowships to doctoral students currently at the advanced stage of their doctoral candidacies. Through the fellowships, the Eisenhower Institute seeks to support study and education dealing with the role of government in a free society, citizen public service, public policy, and improved understanding of America's role in world affairs. The Institute desires to encourage and assist promising individuals to pursue studies and research in fields such as: history, government, economics, business administration, and international affairs, so they may provide informed leadership in the conduct of our national life.
Eisenhower Institute
The Eisenhower Institute engages leaders and learners for the purpose of addressing critical issues in public policy and leadership development. Established· in honor of President Dwight D. Eisenhower, the Institute emphasizes education, research and leadership by awarding scholarships, internships and mentor opportunities on lssues of long-term importance to the United States. The Institute prepares the successor generation for careers in public policy and seeks to assure that this rising generation is ready to assume its responsibilities as citizens and stewards of the public good.
Speakers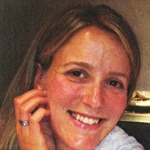 Sarah Coleman graduated from Yale University with a B.A. in History and received a Master of Philosophy in Modern European History from the University of Cambridge. Coleman is a doctoral candidate in the Department of History at Princeton University. Her dissertation explores the development of U.S. immigration policy during the last quarter of the twentieth century, with special focus on civil rights protection:s and improved access to social services for immigrants.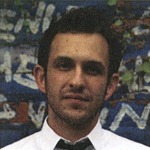 Grant Gordon is a doctoral candidate in the Department of Political Science at Columbia University specializing in humanitarian policy, conflict management and Mrican politics. His current research and policy work analyzes the politics of violence, with a focus on examining how causal inference, predictive modeling, and crowd-sourced data can improve humanitarian interventions and change the underlying strategic dimensions of conflict. His dissertation examines whether and how monitoring conflict may prevent violence before it takes place.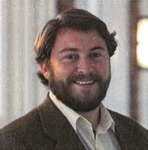 Evan McCormick is a Ph.D. candidate in History at the University of Virginia, where he focuses on the history of American foreign relations and U.S. relations with Latin America. McCormick holds a M.A. in international relations from Yale University and a B.A. in international relations from Boston University. His dissertation, "Between Revolution and Repression: U.S. Foreign Policy and Latin American Democracy, 1980-1989," explores the history of U.S. efforts to promote democracy amidst Latin American civil conflicts during the 1980s.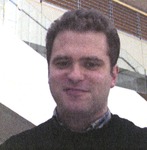 Ethan Porter is a Ph.D. candidate in political science at the University of Chicago, writing a dissertation on the ways in which perceptions about government's costs and benefits inform political behavior. His research interests include taxes, public spending, public opinion, behavioral economics, and experimental design. Previously, he was the managing editor of Democracy: A journal of Ideas, a quarterly policy journal based in Washington, DC. A graduate of Bard College, he intends to remain in higher education.
Preview