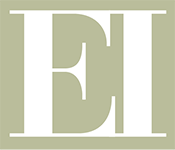 Description
Please join the Eisenhower Institute in welcoming Judge Webster to Gettysburg College as he discusses "how intelligence is collected, analyzed, and utilized by means which satisfy Constitutional requirements in an increasingly dangerous world."
The Eisenhower Institute engages leaders and learners for the purpose of addressing critical issues in public policy and leadership development. Established· in honor of President Dwight D. Eisenhower, the Institute emphasizes education, research and leadership by awarding scholarships, internships and mentor opportunities on issues of long-term importance to the United States. The Institute prepares the successor generation for careers in public policy and seeks to assure that this rising generation is ready to assume its responsibilities as citizens and stewards of the public good.
Speakers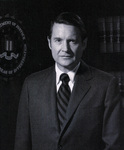 Judge William H. Webster currently serves as Chairman of the Homeland Security Advisory Council, which advises the U.S. Secretary of Homeland Security on matters related to national security. Previously, Webster served as Director of the Federal Bureau of Investigation under Presidents Carter and Reagan. Webster has also had a distinguished career as a jurist, formerly serving as a U.S. attorney, appointed a judge of the U.S. District Court for the Eastern District of Missouri in 1970, and confirmed as judge of the U.S. Court of Appeals for the Eighth Circuit in 1973. In 1991, Webster was awarded the Distinguished Intelligence Medal, the National Security Medal, and the Presidential Medal of Freedom.
Preview