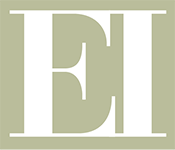 Description
This year the Eisenhower Institute Undergraduate Fellowship Program is studying the past, present, and future of United States space policy. To learn more about the program and receive information about future events, please visit www.eisenhowerinstitute.org.
The Eisenhower Institute engages leaders and learners for the purpose of addressing critical issues in public policy and leadership development. Established· in honor of President Dwight D. Eisenhower, the Institute emphasizes education, research and leadership by awarding scholarships, internships and mentor opportunities on lssues of long-term importance to the United States. The Institute prepares the successor generation for careers in public policy and seeks to assure that this rising generation is ready to assume its responsibilities as citizens and stewards of the public good.
Speakers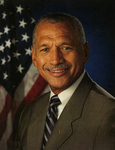 Maj. Gen. Charles F. Bolden, Jr. (USMC-Ret.) was nominated by President Barack Obama and confirmed by the Senate as the 12th Administrator of the National Aeronautics and Space Administration (NASA). He began his duties as head of the space agency in July 2009. As Administrator, Bolden leads a nationwide NASA team to advance the missions and goals of the U.S. space program.
Preview