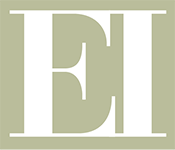 Moderator
Jennifer Donahue, The Eisenhower Institute
Description
The Eisenhower Institute invites you to join us for a panel discussion, "Lean In: The Future of Women in Leadership," as we explore the discussion that has transpired since the publication of Lean In: Women, Work and the Will to Lead, by Sheryl Sandberg, COO of Facebook. The purpose of the panel is to assess the evolving role of women in power across all sectors. Through a panel discussion featuring notable women in leadership positions we hope to further the discourse concerning the past, present, and future of women in leadership.
The Eisenhower Institute engages leaders and learners for the purpose of addressing critical issues in public policy and leadership development. Established· in honor of President Dwight D. Eisenhower, the Institute emphasizes education, research and leadership by awarding scholarships, internships and mentor opportunities on lssues of long-term importance to the United States. The Institute prepares the successor generation for careers in public policy and seeks to assure that this rising generation is ready to assume its responsibilities as citizens and stewards of the public good.
Speakers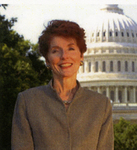 Kate Michelman is an accomplished political activist who served as the president of NARAL Pro-Choice America, an abortion rights advocacy organization. Kate has written her memoir of her political life, and even testified at the Supreme Court in support of women's rights. She was later added to PoliticsPA list of Pennsylvania's Most Politically Powered Women. She was also appointed co-chair of WomenVotePA, a political campaign focused on increasing female voter turnout across Pennsylvania.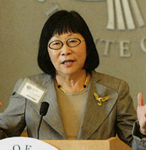 Ambassador Julia Chang Bloch is President of the US-China Education Trust, a non-profit organization working in China to promote US-China relations through education. She is affiliated with Fudan University in Shanghai, China, as Distinguished Adviser of the School of International and Public Affairs and Visiting Professor at the Center for American Studies. She became Group Executive Vice President at the Bank of America for Public Relations, Government Affairs, and Public Policy. In 1996, she moved into philanthropy, serving as President and CEO of the United States-Japan Foundation, a private grant making institution.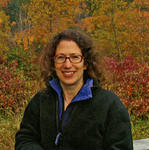 Abigail Friedman is Senior Advisor to The Asia Foundation. She directs the Foundation's cooperation with Japan in Asia, brings her negotiating and conflict resolution expertise to programming on the root causes of conflict in Asia, and advises on conflict-affected and fragile regions, including Afghanistan. She is also an Assistant Professor in the Department of Health Policy and Management at Yale School of Public Health. Her research applies behavioral and health economics to the study of individuals' health behaviors and health-related decision-making.
Anna Lusthoff is the Deputy Director for Strategic Communications at The Chertoff Group. Previously she worked at Government Executive Media Group of Atlantic Media, leading new product development, market analysis, and media relation strategies. She has also worked for the Missile Defense Agency (MDA) of the U.S. Department of Defense, as well as a Congressional aide in the office of former U.S. Senator Barack Obama (D-IL).
Preview