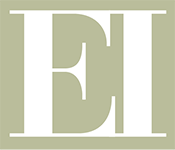 Description
The EI Undergraduate Fellows program offers a select group of Gettysburg College students the chance to develop their leadership skills and grow in their knowledge and understanding of public policy. Fellows serve on the Eisenhower Institute's College Advisory Council, act as liaisons for assigned Institute events at both locations, and serve as hosts for campus visitors. Students engage fully in the planning and promotion of specific programs and projects. They are responsible for selecting, developing, and promoting a public policy theme with programming in both Washington and in Gettysburg.
Speakers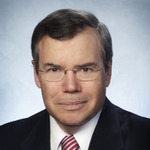 Robert K. Musil, PhD, MPH, LHD, ScD, is a Senior Fellow and Adjunct Professor at the Center for Congressional and Presidential Studies, School of Public Affairs, American University, where he teaches about climate change, American environmental politics, as well as nuclear studies.
From 1992-2006, Dr. Musil was the longest-serving Executive Director and CEO of Physicians for Social Responsibility (PSR), winner of the 1985 Nobel Prize for Peace. Dr. Musil helped launch PSR's environmental program and has led PSR campaigns for safe and affordable drinking water, clean air, the prevention of toxic pollution and global climate change. He also initiated PSR's U.S.-Mexico Border Project in El Paso and Juarez, Mexico and has represented PSR at international environmental negotiations in Montreal, Kyoto, Johannesburg, Geneva, and elsewhere.
From 1978-1992, Dr. Musil was the Executive Producer and host of "Consider the Alternatives" a half-hour weekly radio program syndicated to over 150 stations with over 2,000,000 listeners. He has been the producer of numerous ground-breaking independent video documentaries and public radio documentary series including "One Blue Sky: Health and the Human Environment." Dr. Musil is a two-time winner of the Armstrong Award for Excellence in Radio Broadcasting. His current book project is Rachel Carson and Her Sisters, Extraordinary Women Who Have Shaped America's Environment (Rutgers Press, forthcoming).
Preview