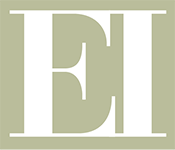 Description
This panel will analyze religion's role in the 2012 U.S. presidential election, in both voter demographics and political issues. We have invited David Masci, a senior researcher at the Pew Forum on Religion & Public Life, to facilitate our discussion. Mr. Masci is Pew's expert on politically charged "culture war issues." These include the relationship between religion and science in wedge issues such as gay marriage, abortion, evolution in the classroom, assisted suicide, public religious displays, and stem cell research. In the upcoming election, these issues are thought to be key considerations for many voters. Through an academic dialogue, we hope to provide a solid background on these issues in U.S. society at large and examine their political effects in the context of President Obama's and Governor Romney's presidential campaigns.
David Masci is a senior researcher at the Pew Research Center's Forum on Religion & Public Life, where he is the in-house expert on culture war issues, and religion and science. In this capacity, David conducts research and writing and gives public presentation and media interviews on various topics, including abortion, assisted suicide, he controversy surrounding teaching evolution, gay marriage, religious displays (Ten Commandments, Christmas creches, etc.) and stem cell research. He also serves as one of the Pew Forum's senior editors.
The EI Undergraduate Fellows program offers a select group of Gettysburg College students the chance to develop their leadership skills and grow in their knowledge and understanding of public policy. Fellows serve on the Eisenhower Institute's College Advisory Council, act as liaisons for assigned Institute events at both locations, and serve as hosts for campus visitors. Students engage fully in the planning and promotion of specific programs and projects. They are responsible for selecting, developing, and promoting a public policy theme with programming in both Washington and in Gettysburg.
Preview