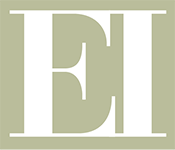 Description
For thirty years, the United States and Iran have been stuck in an unbreakable downward spiral of futility. What exchanges exist have been mostly threats, insults, and empty slogans. We are the "great satan" and they are the "axis of evil." Attempts to break the cycle have foundered on the rocks of mistrust, suspicion, and toxic domestic politics in both Tehran and Washington. Breaking the cycle - which is the interest of both sides - will require patience, forbearance, and simultaneously having both high and low expectations.
The EI Undergraduate Fellows program offers a select group of Gettysburg College students the chance to develop their leadership skills and grow in their knowledge and understanding of public policy. Fellows serve on the Eisenhower Institute's College Advisory Council, act as liaisons for assigned Institute events at both locations, and serve as hosts for campus visitors. Students engage fully in the planning and promotion of specific programs and projects. They are responsible for selecting, developing, and promoting a public policy theme with programming in both Washington and in Gettysburg.
Speakers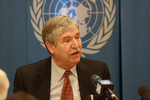 Ambassador John Limbert served as Ambassador to the Islamic Republic of Mauritania from 2000-2003, Deputy Coordinator for Counterterrorism in the State Department, and was the first-ever U.S. Deputy Assistant Secretary of State for Iran from 2009-2010. Limbert is an advisory board member at the National Iranian American Council, an organization that advocated for greater engagement between the U.S. and Iran, and is the Distinguished Professor of International Affairs at the U.S. Naval Academy.
Preview