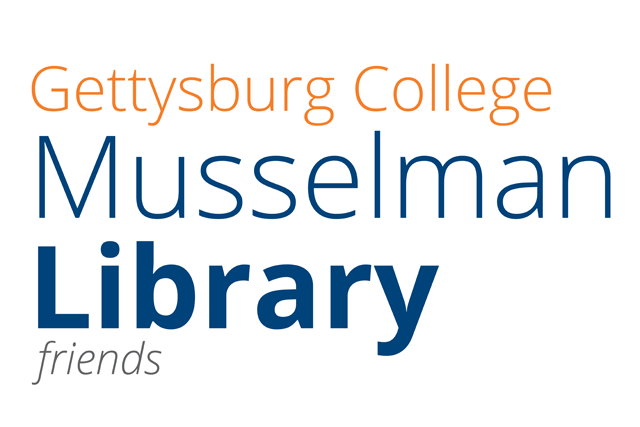 Publication Date
Fall 2023
Contents
From the Dean: Because of You
Library News
Greeting First Years
Trivia Night
Patio Makeover
Free Textbook Access
New Research Room
Library Exhibits: Many a Misdemeanor
Special Collections Interns Reveal "How I Spent My Summer Vacation"
Research Reflections: Europe Found
Finding the Way
Lecture: November 10
In Memoriam: Gary Hawbaker (1944–2023)
Musical Notes
Crank It Up!
Marching Orders
Tune in to Spotify
Library Bookshelf: Wild in the Library
A House with Many Stories
Passing the Torch: Marianne Larkin
Preserving Ancient Stories
Oral History: Making a Life
A Funny Thing Happened on His Way to the Majestic...
Flashback: Sink or Swim?
Aloha and Mahalo
Copyright Note
This is the publisher's version of the work. This publication appears in Gettysburg College's institutional repository by permission of the copyright owner for personal use, not for redistribution.
Recommended Citation
Musselman Library, Gettysburg College, "Friends of Musselman Library Newsletter Fall 2023" (2023). Friends of Musselman Library Newsletter. 46.
https://cupola.gettysburg.edu/foml/46