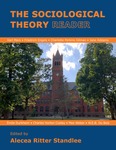 Description
This reader brings together open-access excerpts of the writings of key figures in sociological theory. Excerpts from the works of Marx, Gilman, Addams, Durkheim, Cooley, Weber and DuBoise are included. This reader also includes limited biographical data and open access resources for further research.
Keywords
social theory, selected excerpts, classical theory, contemporary theory
Disciplines
Sociology | Theory, Knowledge and Science
Recommended Citation
Standlee, Alecea Ritter, "The Sociological Theory Reader" (2022). Open Educational Resources. 12.
https://cupola.gettysburg.edu/oer/12
Creative Commons License


This work is licensed under a Creative Commons Attribution-Share Alike 4.0 License.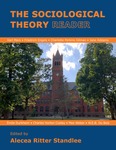 Included in
COinS