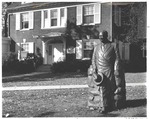 Description
This collection consists of copies of 1311 pages which cover the period from April 1961 to October 1967 during which time he occupied an office on the campus of Gettysburg College. These records detail his appointments, meetings, and telephone calls during his time at Gettysburg College.
Special Collections and College Archives Finding Aids are discovery tools used to describe and provide access to our holdings. Finding aids include historical and biographical information about each collection in addition to inventories of their content. More information about our collections can be found on our website http://www.gettysburg.edu/special_collections/collections/.
Collection Size
.7 cubic feet
Publication Date
November 2009
Keywords
Dwight D. Eisenhower, President Eisenhower, Gettysburg College, presidential candidate, Barry Goldwater, Richard Nixon, Nelson Rockefeller, George Romney, William Scranton, Ronald Reagan, Robert Anderson, Milton Baker, Milton Eisenhower, Andrew Goodpaster, Freeman Gosden, James Hagerty, Bryce Harlow, Jim Lemon, Barry Leithead, Aksel Neilsen, Floyd and Jackie Odlum, Cliff Roberts, Lewis Strauss, Walter Thayer
Disciplines
American Politics | History | Political History | Social History | United States History
Copyright Note
This finding aid appears in Gettysburg College's institutional repository by permission of the copyright owner for personal use, not for redistribution.
Recommended Citation
Couchman, G. Ronald, "MS –109: Dwight D. Eisenhower Appointment Books 1961-1967" (November 2009). Special Collections and College Archives Finding Aids. Special Collection and College Archives, Musselman Library, Gettysburg College.
Document Type
Finding Aid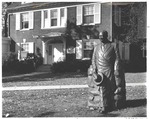 COinS